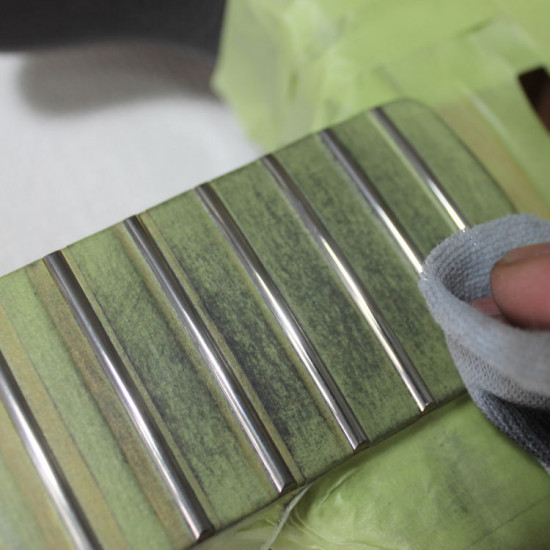 3M FRETBOARD PROTECTING TAPE - ECONOMY LINE - SET OF 3
STOCK:

IN STOCK

MODEL:

01FR00030

G&W
3M 3030 quality masking tape to protect your fretboard while you working on it, for fret levelling, crowning or sanding.
This set includes 3 rolls of 50 meters long, one with aprox 24mm width for the upper frets, one with aprox 16mm for the middle frets, and one with aprox 8mm for the lower frets.
This is our economy version protective masking tape, it's thinner and when you need to do deeper jobs, you may need to protect your fretboard with 2 layers of tape in some spots.
Doesn't leave residues over your finishings.