AMERICAN WALNUT 2-PIECE BODY BLANK - B-STOCK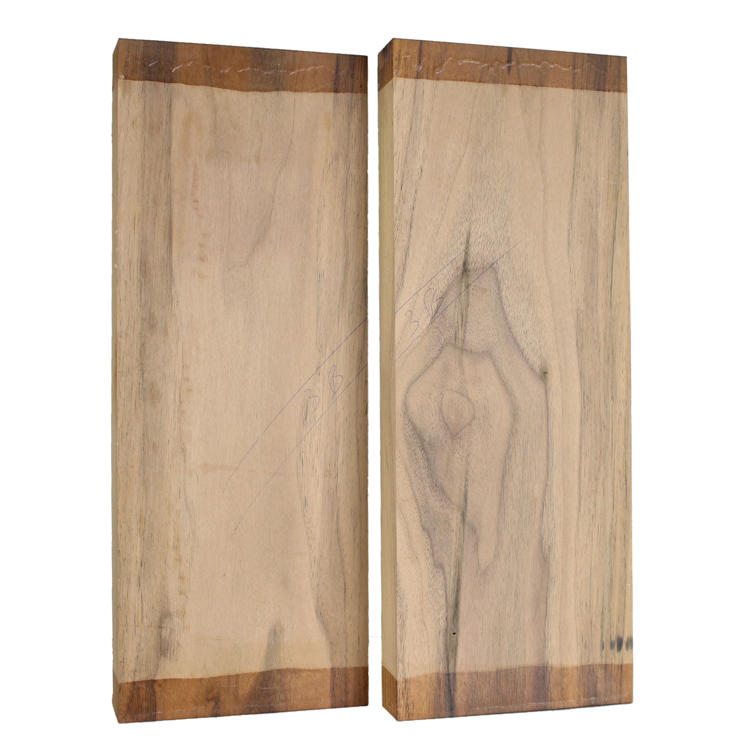 B-STOCK: You may find knots and cracks.

Set of 2 american walnut blanks for guitar build. B-Stock.
Each of the blanks has approximattely 480-500mmx170-175mmx44-45mm.
6 years natural drying.
Other dimensions available. Please ask.
This photo just works as an example. Your product can be slightly different, but very close looking.