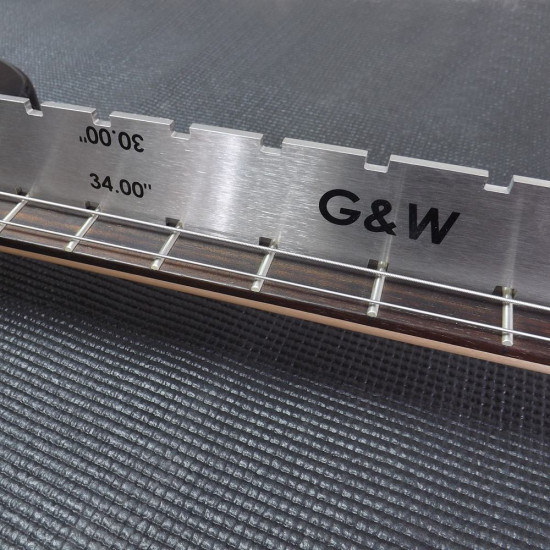 FLAT MACHINED DUAL NOTCHED GUITAR STRAIGHT EDGE FOR BASS 30.00"/34.00"
STOCK:

IN STOCK

MODEL:

FMTDSN03

DIMENSIONS:

660.00mm x 40.00mm x 3.00mm

G&W
Flat machined dual notched bass neck straight edge 30.00"/34.00"" scale lenghts.
3mm Stainless Steel straight edges for both 30.00" and 34.00" scale lenghts. These have been flatened to the ground for better accuracy. If you're looking for something cheaper have a look at our laser cut dual notched straight edge with same scale lenghts.
► Features:
CNC Laser cut then flat machined
Dimensions:
Long: 690mm
Width: 40mm
Thickness: 3mm
DISCLAIMER:
This specific item cannot be shipped through our CTT shipping option due to its length (over 60cm). Please keep this in mind when adding to cart and during checkout, otherwise you'll be notified in order to change the shipping option to either UPS options (Standard or Express).