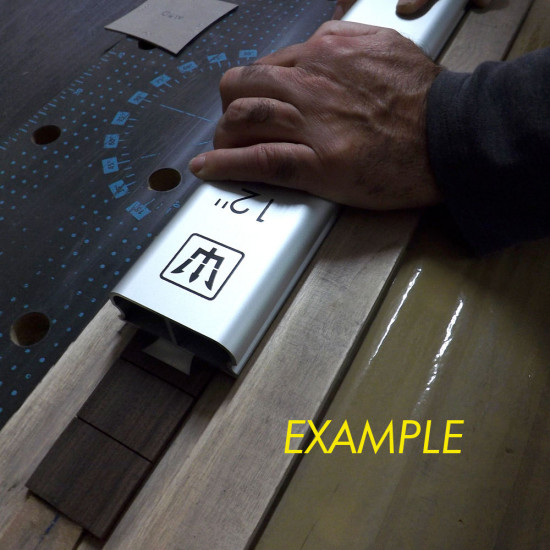 10" ALUMINIUM RADIUS SANDING BEAM FOR FINGERBOARD/FRETBOARD
Stock:

In Stock

Model:

TRALU10200

Dimensions:

200.00mm x 70.00mm x 30.00mm

G&W
10" Aluminium Sanding Beam for precise fretboard radius.
Very comfortable to use, high accuracy, and also perfect as clamping caul for fret jobs.
Check also our self adhesive Rhynostick Strips, in several grit to use with the block.
► Features:
Dimensions (approx):
Length: 200mm
Width: 70mm
Thickness: 30mm
DISCLAIMER: This product is extruded and not flat machined so there's an associated tolerance of 0,05/m.
We don't assume the responsability and consequent costs of complaints or returns for products that are within this error.