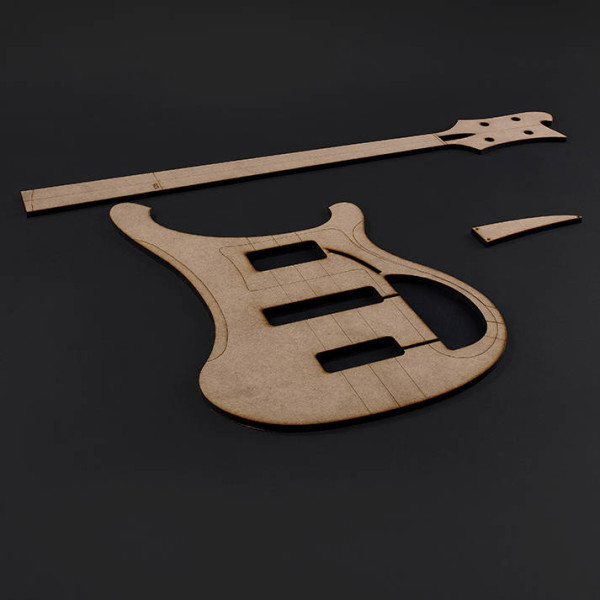 RICKENBACKER BASS STYLE MDF TEMPLATES
STOCK:

IN STOCK

MODEL:

RICKMDF

G&W
Accurate MDF templates of this historic model. Neck through model, however neck and body are separate templates. Made of 8mm thick MDF.
Other designs may be available if you provide correct drawings.
► Features:
Accurate design
Laser cut
Centerlines
12th fret position
8mm thick

PLEASE READ CAREFULLY:
Marks as bridge placement, nut and 12th fret must be seen as indicative. It should be measured always before placement.
Also, please note, laser cutting has a kerf of 0.30mm, so neck and body templates fitting may not be as tight as expected. So in case your neck template doesn't fit tightly on your body template, we suggest you use a scotch tape around the neck template when shaping. Returns or refunds won't be accepted for this reason, as this kerf can't be avoided.
DISCLAIMER:
This specific item cannot be shipped through our CTT shipping option due to its length (over 60cm). Please keep this in mind when adding to cart and during checkout, otherwise you'll be notified in order to change the shipping option to either UPS options (Standard or Express).