NECK SUPPORT FOR ARBOR PRESS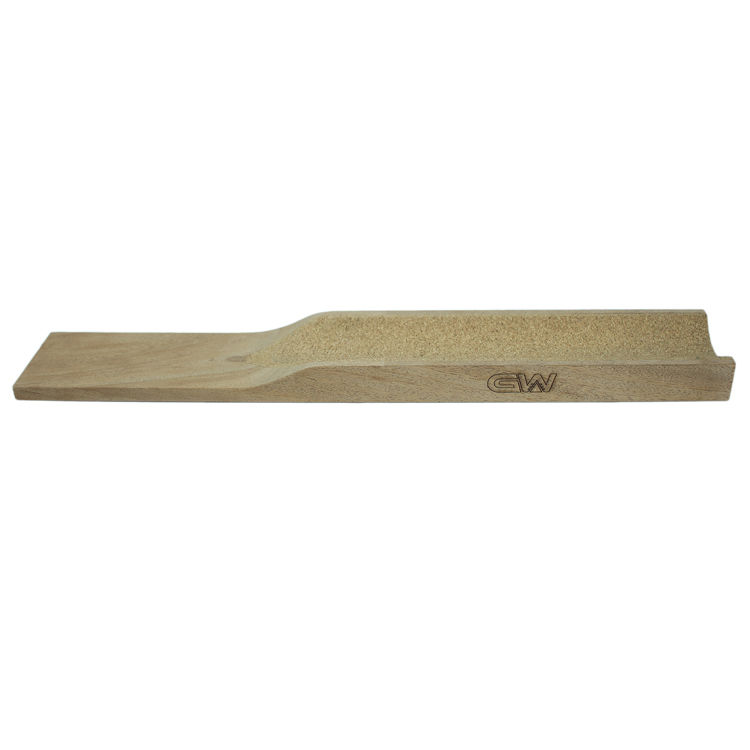 This amazing wood support was designed in order to improve the fretting and pressing experience with the FRET ARBOR PRESS - 0.5TON / FRET ARBOR PRESS - 1TON.
The neck sits properly on the support and you can slide it throughout the process. It's possible that some neck don't sit as well as others, some shim adjustmens may be required (every neck is different!).
Wood species may vary.
The two block featured on the photos are not included. Anyway, any wood block will do the job it just needs to be 600mm tall and 700mm wide (if you want it to be flush with the neck support).
Features:
Cork base.
Length - 442mm
Width - 70mm
Height - 270mm (highest part) and 100mm (lowest part)