SET OF 3 JAZZ BASS KNOBS - SPLIT SHAFT POTS - 18 SPLINES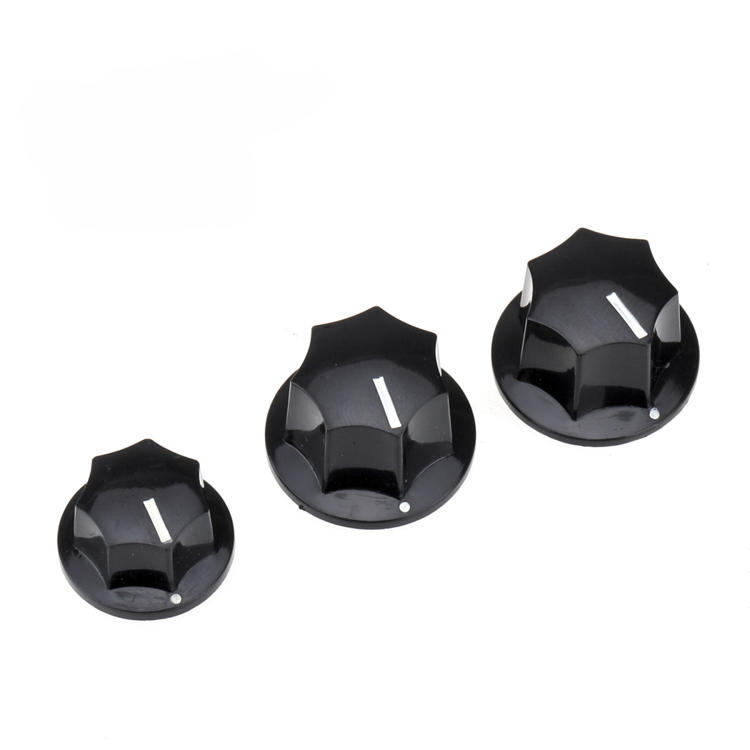 Fits most Asia made bass pots like Alpha pots, almost all Ibanez/ESP/Cort JB style bass which made in Japan, Korea, China and Indonesia.
This knob won't fit imperial inch size pots like CTS/Fender/Dimarzio/Burns pots.

18 coarse splines.
6.0mm inner diameter.
Material: Plastic.
Set of 3 - 2 Volume and 1 Tone Knobs